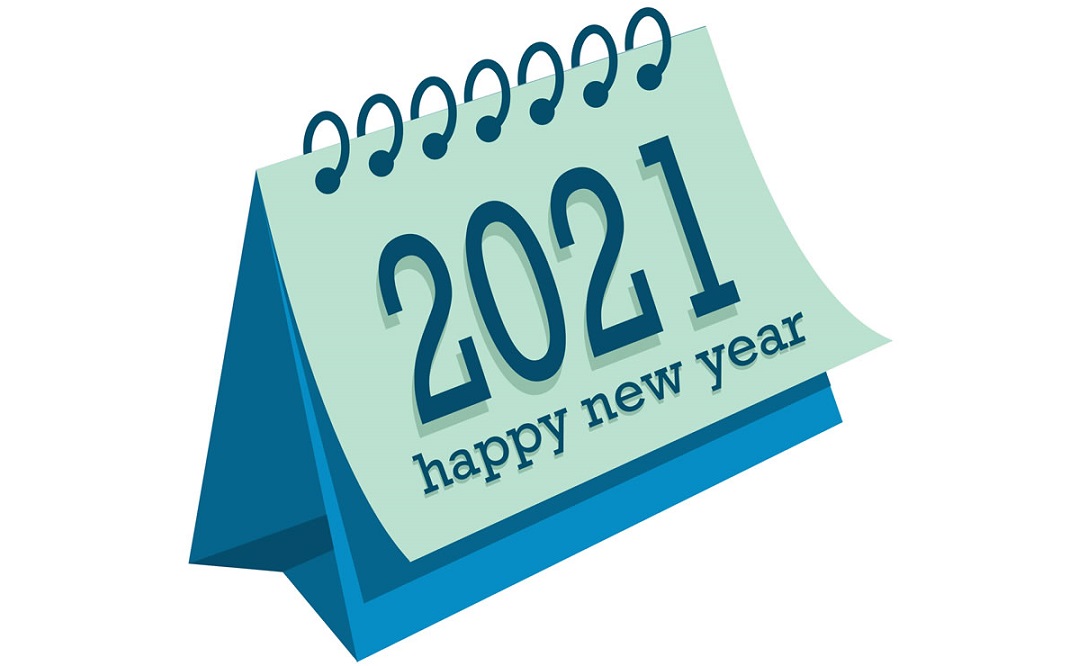 2020 was a rough year for many of us. COVID hit hard and as a result, many of us have spent the better part of a year isolated in our homes, away from family and loved ones. But the news is not all negative…the markets behaved reasonably well in 2020 and we are cautiously optimistic that 2021 will continue this broad economic recovery. In addition, we are starting to see some vaccinations across the United States. We expect that in the coming weeks and months, we will see vaccine supply chains become more organized and numerous and the vaccine become widely distributed and administered.
With regards to the economy specifically, in the second half of 2020 we observed a broad recovery in the investment universe while simultaneously experiencing an incomplete recovery in US the economy as a whole. Perhaps the most poignant example of this incomplete economic recovery are the vast number of businesses that are still shuttered, some of which may never reopen their doors. We believe the reason for this divergence between investments and the economy as a whole is because much of the confidence regarding the vaccine has already been at least partially reflected in market prices. We are confident that once the vaccine is widely distributed and business begin to reopen, the market will again surge on optimism.
We have observed that the market expectations for inflation over the next 10 years have risen above the Federal Reserve's 2 percent target rate. If the Fed begins to raise interest rates in order to combat these inflation expectations, both stocks and bonds may fall in value. Given recent statements by the Federal Reserve Chairman Jerome Powell, we don't expect the Fed to take action any time in the near future. On January 14, 2021 Chairman Powell said, "When the time comes to raise interest rates, we'll certainly do that, and that time, by the way, is no time soon."
While we're on the topic of interest rates, it's worth noting that long-term rates are currently higher than short-term rates. We believe this dynamic makes closed-end funds that borrow short-term and lend medium to long-term attractive investments for our clients. In particular, we favor non-agency mortgages. Although mortgage delinquency rates have risen, they remain far below the rates observed in the 2008-2009 crisis. This, in addition to rising home values, provides what we believe to be an attractive risk/return scenario.
Finally, we've seen the number of publicly traded domestic companies dwindle away over the last 20 years (down over 41% from 1998 to 2018). The reason for this decline in publically traded companies is because many corporations are either staying private longer, or are taking themselves private from the public side. In response to this phenomenon, we have been searching for an efficient way for our clients to invest in these great (albeit private) companies. To this end, we are evaluating a mutual fund that invests in these large, venture-backed, private companies. While this investment will allow us to greatly expand our investment universe, like all investments, it comes with risks and caveats. Most importantly, this fund has limited liquidity. Due to this limited liquidity and the fund's higher risk attributes, it is not appropriate for all of our clients.
Given the broad market recovery we experienced in the last half of 2020 and our estimation that the Fed will keep rates lower for longer during 2021, we continue to favor staying diversified across both asset classes and geographies. 2020 demonstrated the importance of owning an investment portfolio with an appropriate level of risk. To that end, we would like to invite you to take a few minutes to take our risk tolerance assessment, available here. This assessment will help us evaluate the level of risk that is appropriate for you as an individual. In addition, if you have experienced any significant changes in your finances, please contact us so we can work with you to evaluate your capacity to take risk.
A couple of final reminders: As many of you know, required minimum distributions (RMDs) were waived in 2020 by the CARES Act. Barring any action by congress, RMDs will once again be required in 2021. Please keep in mind that the deadline for 2020 IRA contributions is April 15th. If you still plan to make an IRA contribution for 2020, please get the check to us or request an account to account transfer several days in advance to allow for processing time. For married clients, please remember that income from one spouse can be used for contributions into the other spouse's IRA. In addition, the age limit for IRA contributions has been eliminated. Please contact us if you would like our assistance reviewing your eligibility to contribute to an IRA.
This commentary reflects the personal opinions, viewpoints and analyses of the Integrity Wealth Partners, LLC employees providing such comments, and should not be regarded as a description of advisory services provided by Integrity Wealth Partners, LLC or performance returns of any Integrity Wealth Partners, LLC client. The views reflected in the commentary are subject to change at any time without notice. Nothing in this commentary constitutes investment advice, performance data, or any recommendation that any particular security, portfolio of securities, transaction or investment strategy is suitable for any specific person. Any mention of a particular security and related performance data is not a recommendation to buy or sell that security. Integrity Wealth Partners, LLC manages its clients' accounts using a variety of investment techniques and strategies, which are not necessarily discussed in the commentary. Investments in securities involve the risk of loss. Past performance is no guarantee of future results.